Many have been asking what your donations provide, so here is a snapshot of what each JM Foundation Family receives.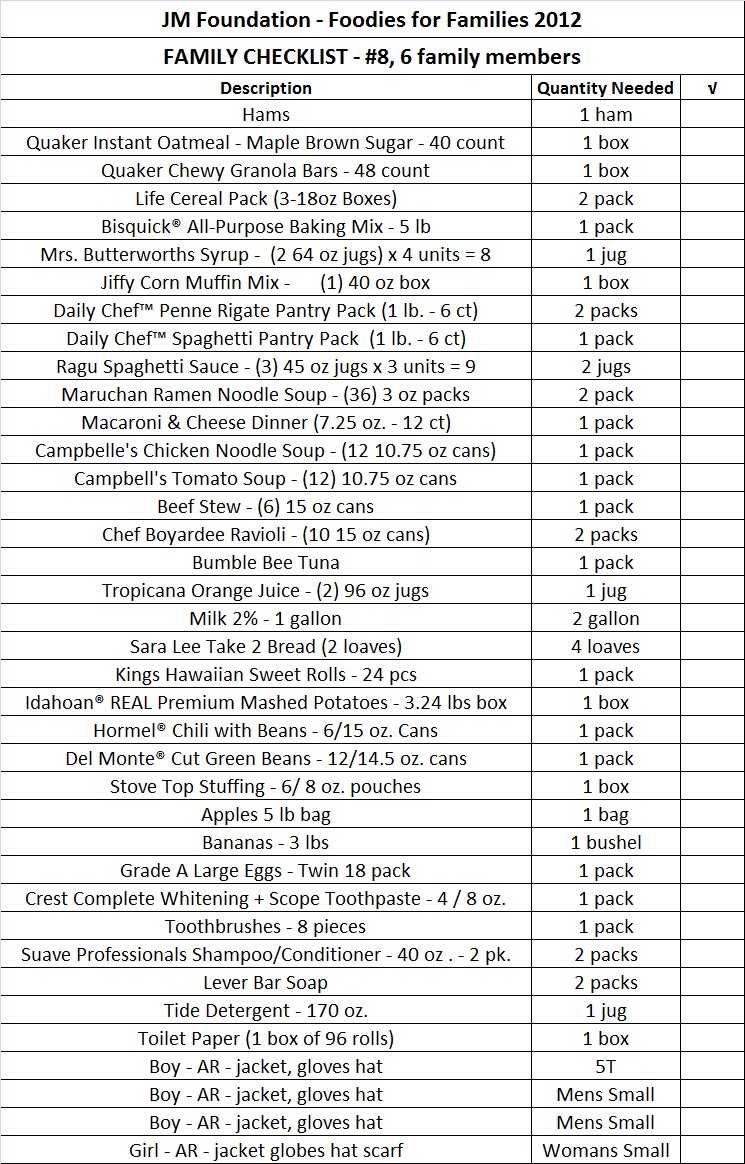 We try to provide each family with perishable and non perishable food — so things like fresh fruit, milk, bread…but then also pastas and canned soup or beef stew that can go a long way.
After our 1st year we decided to add household goods too – I mean have you seen the price of laundry detergent or shampoo lately?  What about toothbrushes and toothpaste?  For a family of 6, these items can add up.
Food, warmth, and basic necessities that we may take for granted — all things to help make their holiday season a bit brighter.